There are many brands out there that specialize in pet care products.
One of the larger and more popular ones is PetSafe and the products they're most known for are their wireless fences.
So the company has been around for a while, but can the collars they sell get used with their other products? Yes, mostly, though it can get a little complicated.
Read on to explore PetSafe wireless collar compatibility, and how to know if yours is compatible.
Are Petsafe Collars Interchangeable?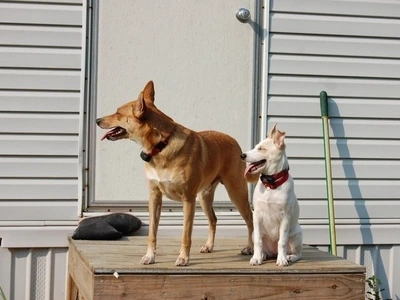 In general, PetSafe wireless receiver collars are compatible with all the various PetSafe wireless fences.
However, wireless collars are not compatible with in-ground wired fences, and vice versa.
PetSafe is one of many options you can choose for your electric fence, and interchangeability is one of the benefits of choosing them over one of their competitors.  
See our related article, Will Any Petsafe Collar Work with Innotek? We do a compatibility check to see if they're interchangeable!
Why Use a Different Collar for a Wireless Fence System?
Even though the PetSafe collars are mostly compatible with other PetSafe systems, why would someone choose to mix and match collar and system?
There are a few reasons someone might do this. 
Broken System
The most obvious reason is that the collar or system you already have is broken, and you don't want to have to replace the whole thing. 
Instead, you want to replace the transmitter and use the old collar.
It's good to know that PetSafe makes most of their products so that they work with their other products, just in case you forget which system you're working with.
Read More: Best Wireless Pet Fence for Small Dogs. We put the top wireless fences for small breeds to the test and here are our results!
Different Correction Strength
Another reason to mix and match systems and collars is that you may need a stronger or weaker shock than what your system would normally come with. 
The PetSafe systems are expandable to any number of collars, but you may need to get different styles of collars for different dogs.
If you have a small dog, you may want to get the collar designed for small dogs.
The Elite Little Dog In-Ground Fence collar is smaller, so it will fit your dog properly, and the static power isn't as high as the standard collar.
Or, the opposite may be true for you. If you have a large or particularly stubborn dog, you'd probably want to get a wireless fence for stubborn dogs. 
Multiple Dogs
A third reason that someone might want to have a different collar than the system is if they have multiple dogs.
A lot of people don't realize that invisible fences do work with multiple pets. 
However, if you have two dogs of different sizes or one that is more determined to get out of the yard, you may need two different varieties of collars.
If you've just bought or adopted a new dog you'll want to get another PetSafe wireless receiver collar to keep your new dog in the yard.
You may want to get one that's a little different, yet compatible.
This guide on How to Connect Another PetSafe Wireless Collar can help you with setting up and troubleshooting.
Are Collars Interchangeable for Petsafe in-ground Fences?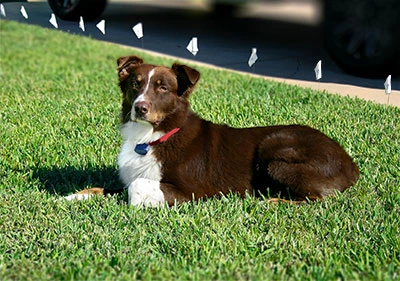 If you have an in-ground PetSafe fence, it's likely that you can use any PetSafe in-ground fence collar with any of PetSafe's best underground dog fence options.
There are a few exceptions to this, though. 
The YardMax and Classic In-Ground Fence Systems do not work with all of the other fences available.
A complete list of what In-Ground collars work with which in-ground systems is below.
The Stubborn Dog In-Ground Fence, Elite Little Dog In-Ground Fence, Rechargeable In-Ground Fence, Basic In-Ground Fence, and In-Ground Cat Fence systems all work with the following Collars: 
Each of these fences and collars are interchangeable as needed.
So unless you have either of these types of fence or collar, then the interchangeability is quite remarkable.
If, for some reason, you aren't sure which collar or system you have, it's simple to figure it out. 
If it's the collar that you're not sure about, you'll need to find the collar model number that is printed somewhere on the collar, then just go to the PetSafe website to check compatibility. 
Alternately, if you have the transmitter and you need to buy a collar, look up the transmitter model on the website and check for collar compatibility there.
Read More: Do Perimeter Collars Work With Invisible Fence? If you have a Perimeter collar, you may wonder if you can use it with Invisible Fence. Learn more!
Which Petsafe Wireless Fence Collars are Compatible?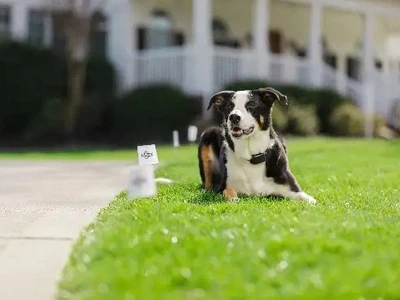 The wireless fences that PetSafe sells are much simpler to understand than the underground fences.
Every PetSafe wireless fence system works with every PetSafe Wireless Collar.
That means that the Stay & Play Compact Wireless Fence System, the Stay & Play Wireless Fence, and Wireless Pet Containment System are compatible with these collars:
To figure out which wireless system or collar you have, all you have to do is follow the same steps as for the underground fence. 
Look for the collar model number, which will be printed somewhere on the collar.
Or, check the PetSafe website for information about the transmission systems.
If you still haven't bought your fence and are wondering about how to install a wireless pet fence, check out this quick video from Lowe's to see how it's done.
Is PetSafe a Good Brand?
PetSafe is a company that was first founded in 1991 and specializes in electric fences.
They have a wide variety of pet products that range from safety products to fun toys and are now one of the largest and most popular pet supply companies in the world. 
On top of great fence options, they have plenty of harnesses, leashes, feeders and fountains, litter boxes, doggy and kitty doors, and everything you can imagine in-between. 
We feel comfortable recommending PetSafe brand products to other people because we use their products for our own dogs and have had very positive experiences with the safety and longevity of their products.
Read More: Will Any Collar Work Invisible Fence? Not all collars work with the Invisible Fence system. Here's what DOES work!
Final Thoughts
When it comes to PetSafe wireless collar compatibility, you can mix and match many of the PetSafe fences and collars, though it's worth it to make sure they're compatible.
Although it isn't a total "yes", enough of the PetSafe products are compatible so that it may work with whatever product you already have. 
We are sorry that this post was not useful for you!
Let us improve this post!
Tell us how we can improve this post?