The FitBark helps you give your dog enough exercise and tracks your pet's progress over time.
So how does a FitBark work?
FitBark works by using an accelerometer and GPS to keep up with your dog's activity and create detailed reports of your dog's health, exercise, and more.
We'll go deeper into the world of FitBark so you can decide if it's right for your dog!
Product at a Glance
| Features | FitBark Activity & Sleep Monitor |
| --- | --- |
| Battery Life | Up to 6 months on one charge |
| Durability | Waterproof and rugged for high impacts |
| Medical | Keep track of issues, health, and sleep |
| Activity Tracker | Track minute-by-minute activity levels and monitor how well your dog is sleeping |
| 3rd Party Connections | Sync FitBark with your Fitbit, Apple HealthKit, or Google Fit device to stay healthy with your dog |
How Does the FitBark Work and How Accurate is It?
The FitBark device easily syncs up with an app on your phone, which lets you see how much activity your dog is getting and compare it to other dogs.
The app also lets you set goals for your dog and track its progress over time.
So how does the FitBark work?
The device uses an accelerometer and FitBark GPS to track your dog's movement, and the data is then transmitted to the app via Bluetooth.
The app then crunches the numbers and produces a report showing your dog's daily activity.
The accuracy of the FitBark GPS can vary depending on how active your dog is and what type of activities they are doing.
For example, if your dog is primarily sedentary, FitBark may not be able to track all of its activity.
If your dog is constantly running and playing, the FitBark will be more accurate.
The FitBark is a reliable way to track your dog's activity level and ensure that they're getting enough exercise.
Read More: Best Dog Tracker Without Subscription. This guide reviews GPS and activity trackers that skip the extra monthly cost!
What Are Some of the Benefits of Using a FitBark?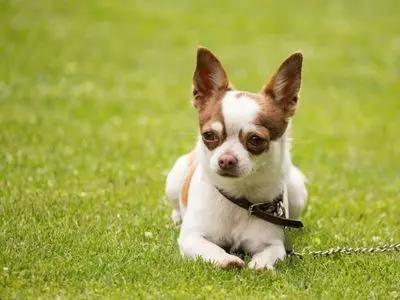 We'll explore 4 benefits of using a FitBark for dogs of all shapes and sizes!
1. Increased activity levels
One of the main benefits of using a FitBark is that it can help increase your dog's activity level.
If you're concerned about your dog getting enough exercise, a FitBark can be a great way to track their progress and ensure they stay active.
Even if they're not going on long walks or playing fetch every day, you'll see how much activity they're getting and make sure they're getting enough to stay healthy.
This can be especially beneficial in weight management or loss in obese or overweight dogs.
Read our related FitBark 2 Review to see if this upgraded FitBark is worth the hype!
2. Improved sleep quality
Another benefit of using a FitBark is that it can help improve your dog's sleep quality.
If you've noticed that your dog has trouble sleeping through the night, FitBark can help you figure out what might be causing the problem.
Based on the FitBark report, you can then make changes to improve your pup's sleep quality.
Just like humans, a good night's sleep for dogs is essential for both physical and mental health, so it's vital to ensure that your dog gets enough of it.
Read More: Tractive VS FitBark Tracker. Tractive is gaining ground in the world of pet trackers, but how does it hold up to FitBark?
3. Better behavior
In addition to increased activity levels and improved sleep quality, another benefit of using a FitBark is that it can help improve your dog's overall behavior.
If you've been struggling with behavioral issues such as barking or chewing, a FitBark can help you identify patterns and make changes to help improve your dog's behavior.
4. healthier lifestyle
Finally, one of the most important benefits of using a FitBark is that it can help promote a healthier lifestyle for your dog.
Tracking their activity level and sleep patterns ensures they get the necessary exercise and rest.
You can also use the data from FitBark to identify any potential health problems early on and take steps to prevent them from becoming more serious.
Watch this review of the FitBark device to get a better idea of how well it works:
Read More: Tractive VS Weenect Dog Tracker. We compare Tractive, a GPS and activity tracker, to the Weenect GPS dog tracker to see which is better for finding pets!
How Long Does the Battery Last On a FitBark?
It depends on how frequently you sync your dog's activity.
Battery life might be slightly reduced if you're constantly within the range of a FitBark Wi-Fi Base Station.
However, if you only sync every few days, you can expect the battery to last up to 6 months on one charge.
NOTE: You can always check the battery status in the app.
FAQS
What if My Dog Isn't Very Active or Doesn't Like To Go On Walks – Can I Still Use a FitBark To Help Improve Their Health?
Yes! A FitBark can still help improve your dog's health, even if they don't get much exercise.
Here's how:
The first way a FitBark can help is by tracking your dog's activity level.
Another way a FitBark can help improve your dog's health is by tracking their sleep.
Finally, a FitBark can also help improve your dog's health by giving you access to their fitness data.
Read More: Fi Dog Collar vs Whistle. These activity and GPS trackers are getting more popular by the day! See how they compare and if one is a better choice for you.
Are There Any Other Ways That I Can Help Improve My Dog's Overall Health Beyond Using a FitBark?
Yes, regular exercise and a healthy diet are the best ways to do this.
Exercise is essential and can help prevent obesity, joint problems, and other health issues.
A healthy diet and avoiding processed foods will ensure your dog is getting adequate nutrition.
Read More: Link AKC vs Whistle. The Link AKC smart collar and Whistle both track your dog's activity level and whereabouts, but which works best?
Other Interesting Reads
We are sorry that this post was not useful for you!
Let us improve this post!
Tell us how we can improve this post?