In this post, we're going to walk through how to turn off the halo collar.
The biggest reason why I and probably you had a problem turning the halo collar off before is that you're trying to turn the collar off while it's facing right side up.
When the Halo Collar is facing up, it won't turn off.
This is actually a safety feature of the collar so that when the collar is in use on a dog, it won't turn off accidentally.
This makes quite a lot of sense, if say a stick that is pressing up against the collar when chewing or sleeping or something – the collar won't turn off and stop the tracking or fence.
There are two ways to turn the collar off, one is to flip the collar over or down so that the USB charging port is facing up to the ceiling.
Step By Step Instructions:
Step 1: Make sure the collar is turned on a table so that the USB charging port is facing toward the ceiling.
Step 2: Hold the power button for 6 seconds
Step 3: Release the power button after the collar vibrates 3 times – this is how you know that it is actually powering off.
Step 4: A red light will appear at the batter indicator location.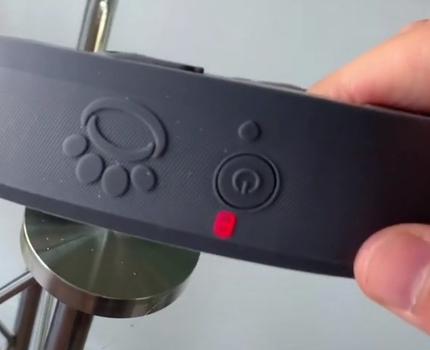 Once the collar is plugged in, the collar is smart enough to know that it's not being worn by a dog, it doesn't matter if it's up or down, the lock is then disabled so you can turn it off in any direction.
Hopefully, that helps your frustration.
We are sorry that this post was not useful for you!
Let us improve this post!
Tell us how we can improve this post?