Do dog shelters do house calls?
Shelters may do house calls for veterinary care, if you're surrendering a dog, stray dogs, check the homes of potential adopters, or bring potential shelter dog matches to visit.
In this blog post, we'll discuss the benefits of dog shelters doing house calls and how you can find one in your area.
Do Dog Shelters Do House Calls?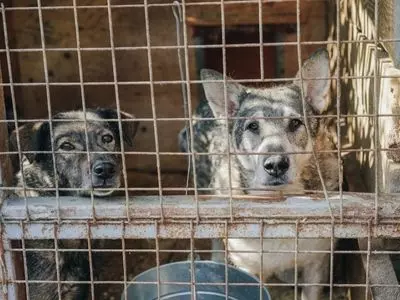 Dog shelters typically offer a wide range of services to the public, from adoption and fostering to education and training.
One service that some shelters offer is house calls.
House calls can be beneficial for a variety of reasons, such as helping potential adopters learn more about a specific dog before making a commitment.
They also provide assistance to owners who are having behavior issues with their dogs.
Shelters may also offer house calls as a way to promote their services and programs to the community.
Some shelters also offer a free house call to any owner who is considering surrendering their dog as well as responding to calls from people that have found a stray dog.
While not all shelters offer house calls, those that do can provide a valuable service to both potential adopters and owners alike.
Read More: Are Shelters Good for Dogs? We explore the benefits and drawbacks of dog shelters!
Veterinary House Calls
A medical or veterinary house call is when a veterinarian or other qualified animal care provider comes to the pet's home to provide medical care for the dog.
This can be convenient for pet owners who have difficulty getting their dogs to a traditional veterinary clinic.
There are a few things to keep in mind when scheduling a house call for your dog:
Make sure to choose a provider who is familiar with your dog's breed and any health conditions they may have.
Be sure to have all of your dog's medical information on hand, including their vaccination history and any medications they are currently taking.
Make sure your home is safe and clean for the animal care provider, as they will need to move around freely during the visit.
With these tips in mind, scheduling a house call for your dog can be a convenient and stress-free experience.
Read More: Can You Volunteer to Walk Shelter Dogs? Walking shelter dogs is great for their emotional wellbeing and socialization. Learn more!
House Calls for Surrenders and Potential Adopters
Shelters may also do house calls to assess the situation of a pet surrender or check the home and environment of a potential adopter.
Pet Surrenders and Strays
If you're unable to travel to the shelter to surrender a dog you can no longer care for, a shelter may do a house call to take your dog.
Likewise, some shelters will do house calls if you've found a stray or lost dog.
Read our related articles, Where Can I Surrender My Dog for Free? and How to Surrender Your Dog to a Shelter for all you need to know before you surrender your pet.
Home Checks
Potential adopters can be required to have a home check by a representative of the shelter before they're considered a good candidate for adoption.
During home checks, shelter representatives will consider the safety of your home and your home life to determine if a dog will be the right match for you.
If the shelter thinks you're fit to care for a shelter dog, the shelter may bring the dog or dogs you're interested in into your home to see how they interact with family, the new environment, and other pets.
Check out this video on what a home visit typically looks like:
Read More: How Long Does a Shelter Keep a Dog? We cover how often shelters keep dogs before they're put up for adoption or considered for euthanasia (and why).
Benefits of a House Call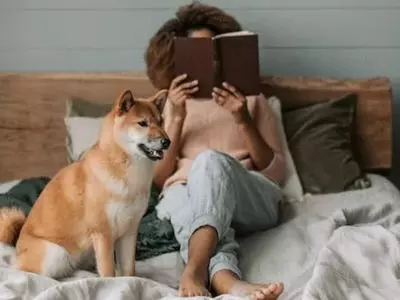 Veterinary House Call Benefits
One of the biggest benefits of a house call is that it can be less stressful for your dog.
When the vet comes to your home, your dog will be in a familiar environment and this can help to reduce their stress levels.
House calls also provide a more convenient option for busy pet parents.
If you have a hectic schedule, it can be difficult to find time to take your dog to the vet. A house call allows you to schedule an appointment at a time that's convenient.
House calls allow the vet to get a better idea of your dog's living environment.
This can be helpful when making recommendations about diet or exercise.
Read More: How to Adopt a Dog From a Shelter. Dive into the adoption process in this guide!
Benefits of House calls for Surrenders and Adoptions
Having a shelter pick up your dog can be less stressful for the pet and family.
Pets and family members are more comfortable at home, so in the unfortunate circumstance of a surrender, having the shelter come to your home may be a bit easier.
Read More: Are Shelters Bad for Dogs? Here are some downsides to shelters to consider before surrendering your dog.
Home checks ensure that shelter dogs are going to a safe home.
When the shelter can explore the new home of a potential adopter, they can assess how the shelter dog will be living and if it will be safe and cared for.
Shelter dog visits allow the shelter dog to experience the family and pets first.
Many shelter dogs get returned to the shelter after adoption once the adopter realizes they aren't the best fit.
These visits can help adopters, the shelter, and shelter dogs determine if the family, other pets, or the environment is suitable.
Read More: Can You Donate Used Dog Toys to a Shelter? If you're looking to improve the lives of your local shelter dogs, this is an easy way to do it!
Conclusion
There are many benefits to having a dog shelter make house calls instead of requiring owners to bring their dogs in for care.
In addition, making house calls allows shelters to reach more people and provide more support, which can help to reduce the number of homeless and abandoned dogs.
Ultimately, dog shelters that offer house call services can provide better care for individual dogs and make a greater impact on the overall problem of pet homelessness.
We are sorry that this post was not useful for you!
Let us improve this post!
Tell us how we can improve this post?