If you're here, you probably know that the Fi Smart Collar monitors your dog's activity levels and location and sends notifications in case they get lost or injured.
But what happens if you're not happy with the service provided by Fi?
Here's how to cancel Fi Collar subscription!
How Do I Cancel My Fi Collar Subscription?
You can cancel your subscription anytime if you no longer wish to use Fi Collar's services.
Here's a step-by-step guide on how to cancel in 4 easy steps:
Log into your Fi Collar account.
Click on the "Billing" tab.
Under the "Subscription" section, click on the "Cancel Subscription" button.
Confirm that you want to cancel your subscription.
Once your subscription has been canceled, you will no longer be charged for Fi Collar's services.
If you have any questions or need assistance, contact Fi Collar's customer support team.
They will be more than happy to help you cancel your subscription and answer any questions you may have.
Once you have canceled your subscription, you will continue to have access to Fi Collar's services until the end of your current billing cycle.
After that, your account will be deactivated, and you will no longer be able to access Fi collar's features or data.
If you decide that you want to start using Fi Collar's services again, you must sign up for a new subscription plan.
Read our related article on How to Clean Fi Collar. You'll need to clean your dog's electronic collar at some point! We show you how to do it.
What Are the Cancellation Fees?
There are no cancellation fees associated with Fi Collar.
You can cancel your subscription anytime and will not be charged additional fees.
However, if you cancel your subscription before the end of your billing cycle, you will not be refunded for the remainder of that billing cycle.
Read our related article on How to Turn On or Off Light On Fi Collar. The Fi Collar features a light that you can switch on or off. Here's how!
Fi Collar Subscription Cost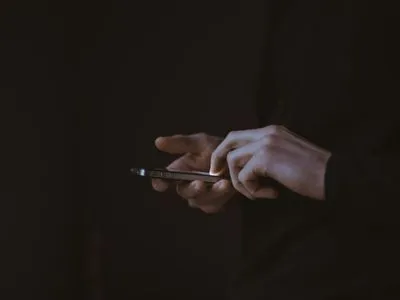 The Fi Collar subscription costs $5-$9.99 per month but does offer a free trial period of 14 days.
After the free trial period, you will be automatically charged the monthly subscription fee unless you cancel your subscription.
The subscription fee gives you access to all of the features of the Fi Collar, including GPS tracking, activity monitoring, and even nutrition tracking.
Read More: Fi VS AirTag. Do you really need a Fi, or will a budget-friendly AirTag suffice? We lay it all out in this guide!
What Is the Fi Subscription Trial Period?
The Fi subscription trial period is a great way to see if the Fi collar suits you and your dog.
You will have 14 days to try it out, and if you are not happy with it, you can return it for a full refund.
During the trial period, you will be able to use all of the FI collar's features, including GPS tracking, activity monitoring, and the Fi smart app.
You will also be able to take advantage of Fi's customer support team, who are always available to help with any questions or concerns you may have.
Read More: Link VS Whistle. Link AKC and Whistle can track your dog's location and activity. We put them head-to-head to see which is best!
Discounts and Referral Program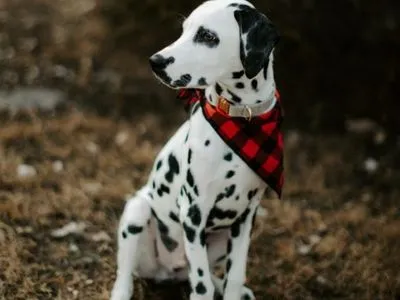 Fi collar provides a 25% discount when you sign up for a yearly subscription.
They also have a referral program where you can earn Fi points when you refer a friend, which can be used to get Fi products or services for free or at a discount.
Read our related article on How to Change Fi Collar Band. Changing your Fi collar's band is easier than you think. Here are the steps (with a video!)
Terms of Service for Using the Fi Collar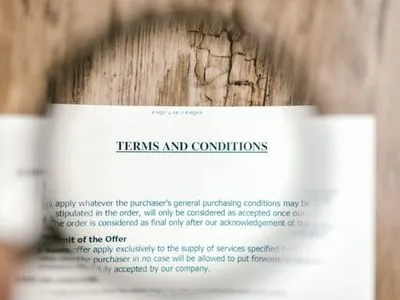 Fi Collar has a set of Terms of Service that Users must agree to before they can use the Fi Collar app and services.
The Fi Collar Terms of Service may be updated, so users are advised to check back periodically.
Here is an overview of the Fi Collar Terms of Service.
1. Eligibility
To use the Fi Collar, users must be 18 years or older or have the legal capacity to form a binding contract.
If Fi Collar suspects that a User is not of legal age or lacks the legal ability to create a binding agreement, Fi Collar may suspend or terminate the User's account.
2. Account Registration
Users must create an account and provide Fi Collar with certain personal information, such as name, email address, and password.
Fi Collar takes steps to protect the security of its users' data and accounts.
Still, users are also responsible for safeguarding their login credentials.
3. Prohibited Uses
Fi Collar may be used only for lawful purposes and by applicable laws.
For example, users are prohibited from using Fi Collar to stalk, harass, or threaten any individual or organization.
Additionally, users may not use Fi Collar for illegal activities like gambling or drug dealing.
If Fi collar suspects that a user has engaged in any prohibited activity, Fi collar may suspend or terminate the user's account.
Read More: Fi VS AirTag. Can a budget-friendly AirTag do the same thing as your Fi collar? It might be worth considering!
4. Modifications to Terms of Service
Fi collar reserves the right to modify its Terms of Service by posting an updated version on the Fi collar website or app.
Users are responsible for periodically checking for updates to the Terms of Service.
If a user continues to use Fi collar after the updated Terms of Service have been posted, such use constitutes acceptance of the revised Terms of Service
5. Termination
Either party (Fi collar or the user) may terminate this agreement at any time by ceasing using all Fi collar products and services.
In addition, Fi collar may terminate a user's account if Fi collar suspects that the user has violated these terms of service or engaging in any prohibited activity.
Upon termination, all rights and obligations under these Terms of Service will immediately cease, except those intended to survive termination (e.g., indemnification obligations).
Read our related article for the Fi Collar Instructions. Learn how to set up a new Fi collar in this guide!
Other Interesting Reads
We are sorry that this post was not useful for you!
Let us improve this post!
Tell us how we can improve this post?