Can GPS dog collars make dogs sick?
The answer is not entirely clear, and even though it's in small amounts, there may be the potential risk of cancer from long-term exposure to the collar's electromagnetic radiation.
In this blog post, we will take a closer look at the possible dangers of GPS dog collars and how to keep your pet safe.
Can GPS Dog Collars Make Dogs Sick?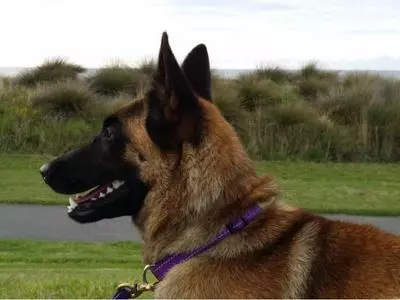 While there is currently no solid proof that GPS dog collars are harmful to dogs, owners should be aware of a few concerns.
These include:
Skin irritation
Choking hazards
Potential cancer risk
Skin Irritation
The first problem with GPS collars is that they can cause skin irritation. GPS collars are meant to snuggly fit around your dog's neck, which could cause chafing if it's never removed.
If not treated or prevented, these skin issues can lead to more serious problems, such as infections.
Choking
GPS dog collars can also be a choking hazard.
Some GPS devices attach to your pet's regular collar, and if it falls off (and your dog is a chewer), it could lead to choking.
Regardless of the type of GPS collar you have, it's important to regularly check it for any loose parts.
Potential for Cancer
Electromagnetic radiation exposure has been related to cancer in humans and animals.
Even though GPS collars only put out a small amount of radiation (less than your cellphone), there's still some concern that prolonged exposure could raise a dog's cancer risk.
We recommend that you use the collar only when necessary and keep it away from your dog's body at any other time.
Read our related article, Do GPS Dog Collars Cause Cancer? for more information on this topic.
How to Protect Your Dog
Here are some things you can do to help reduce the risk of illness:
1. Do your research before purchasing a GPS dog collar. Make sure the collar you choose is appropriate for your dog's size, and activity level, and has been tested and proven safe.
2. Follow the instructions. This will help to ensure that your dog is not exposed to any potential risks associated with its use.
3. Inspect the collar regularly for signs of wear or damage. If you notice any problems, discontinue use and contact the manufacturer for further instructions.
4. Don't leave the collar on your dog for extended periods. Remove it at bedtime, and make sure to clean it regularly.
5. Store the collar in a safe place when not in use, or out of reach of children and pets.
NOTE: if you have any concerns about the safety of using a GPS dog collar, consult with your veterinarian before purchasing.
Here's a quick video on how to clean your dog's collar. Be sure to remove the GPS device first:
Read our related article on How to Clean Fi Collar. If you have the Fi GPS collar, they can be tricky to clean. We make it easy!
Do the Pros Outweigh the Cons?
While there are some drawbacks to GPS collars, when used appropriately, the risk is pretty low.
Here are some positives to GPS collars.
Bringing Lost Dogs Home
GPS dog collars have been paramount in bringing thousands of dogs home, which makes them a valuable asset for many dog owners.
These collars make it possible for owners to keep track of their pets no matter where they are, which can really take the stress out of your dog wandering off.
Virtual Fences and Alerts
Owners can set up a virtual dog fence and be alerted if their dog leaves the safe zone.
This can be a great tool for people who don't have fences or live on multiple acres of land.
May Help Find Stolen Dogs
If your dog is stolen, a GPS collar may be able to help track them down faster.
It's important to get the authorities involved if this is the case and to never face a stranger by yourself.
TIP: If possible, get a small tracker that is close to the color of your dog's fur to make it less noticeable.
Read More: Halo Collar VS Wagz. Here's everything you need to know about these dog activity trackers!
Conclusion
While there are many advantages to using a GPS dog collar, others worry that they may be harmful to the dogs' health.
Despite these caveats, GPS dog collars are generally safe and can be an effective tool for tracking and keeping pets safe.
We are sorry that this post was not useful for you!
Let us improve this post!
Tell us how we can improve this post?