Our dog rescues and shelters require all the help and donations they can get for them to run their operations, but do dog shelters take open food?
Some shelters will refuse to take opened bags of dog food, while others will just as long as it's not expired and has been stored properly.
In this post, we are going to look at whether or not animal shelters will accept open dog food bags, and what types of food they will take.
What Exactly is Open Food?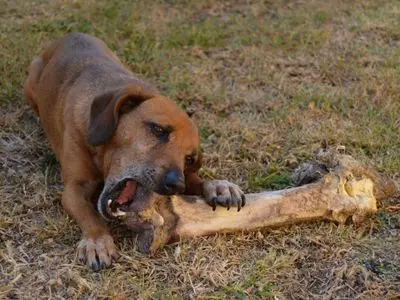 Open food is food that has been opened but not consumed.
Dog food that has been taken out of its packaging, for example, dog cans that were in a pack and are now singles, can likely be donated to a shelter.
Do Dog Shelters Take Open Food?
Yes, most dog shelters will accept opened food if it's within the expiration date and has been stored properly.
But, they prefer food that is unopened, and most shelters will also require a receipt or proof of purchase.
The food must be unspoiled and fit for consumption.
If the food is spoiled or otherwise unfit for consumption, the shelter will not accept it.
Before dropping off that bag of opened dog food, always call to check with your local shelter first.
Food That Dog Shelters Accept
Dog shelters typically accept all kinds of food, including:
Canned food
Dry food
Raw food
Cooked food
Wet food
Treats
However, there are some exceptions.
For example, some shelters do not accept raw dog food because they do not have the facilities to store it properly.
Others may not accept opened cans of wet food because they are more likely to spoil.
When donating food to a shelter, be sure to check with them first to see what kinds of food they accept.
This way, you can be sure that your donation will be put to good use.
Read our related article on How to Tell if Dog Food is Bad before you donate your unused dog food!
How to Store Open Dog Food
If you have open food that you would like to donate to a shelter, it's important to store it properly.
This will help to ensure that the food does not spoil and is safe for the animals to consume.
If you opened a bag of kibble that you won't be using, put it in a container that is sealed so that it will stay fresh.
Don't sit on the donation for too long – donate the food asap so it can be put to good use before it goes bad.
Read our related article, How Long Can Dry Dog Food Sit Out? to see how fast dog food typically goes bad.
How to Donate Food
The best way to donate food to a shelter is to contact them directly and ask what their needs are.
This way, you can be sure that your donation will be put to good use.
Shelters typically have an online form or a phone number that you can use to get in touch with them.
In most cases, you will either be asked to drop off the food at the shelter or arrange for it to be picked up.
Some shelters may require that you leave the food in a specific location, while others may ask that you bring it to the front desk.
Arranging for food to be picked up is usually as simple as giving the shelter your contact information and letting them know when you will be available.
They will then send someone to collect the food from you at the arranged time.
Read More: Do Dog Shelters Take Used Toys? If the shelter won't take your dog's hand-me-down food, it may take used toys!
Is Expired Food Dangerous for Dogs?
When food has passed its expiration date, it's no longer fit for dogs to eat.
If a dog consumes food that has passed its expiration date, it may throw up, have diarrhea, or experience nausea or pain in the abdomen region in some instances.
These side effects are why most animal shelters will not accept expired food.
Watch this video if you want to know how long your dry dog food will last before it expires:
The Takeaway
Donating open food to shelters is a great way to help out those in need.
Your shelter may or may not take open food, so be sure to check with them first before attempting to drop it off.
We hope this post has been helpful!
We are sorry that this post was not useful for you!
Let us improve this post!
Tell us how we can improve this post?